Collegiate Bears
TB-CLL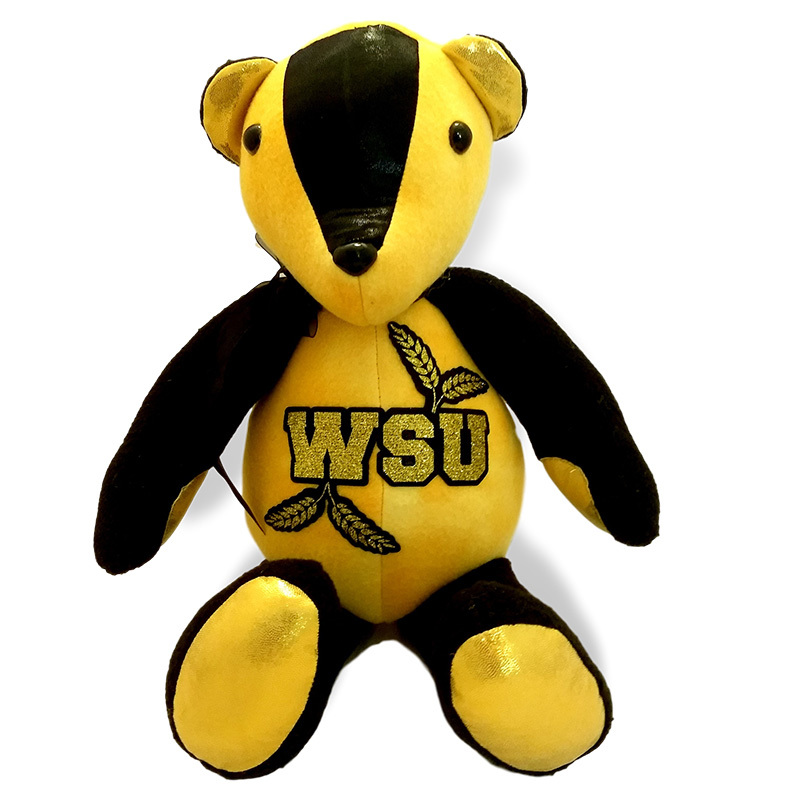 Collegiate Bears
Bear is made of soft fleece with shiny fabric highlights. The school initials or name is featured on the belly (logos not possible due to licensing). Add a bow or beanie!
Fleece bear is about 18" tall, floppy arms / legs
Paws & feet made of shiny fabric
Stuffed with poly fiberfill
Nose & eyes are child proof, won't come off.
Optional bow or beanie
Availability: Usually Ships in 1 to 2 Weeks
Complete the information requested (college name / state) and we follow up via email to confirm colors and additional info.
<< Have Questions? Need Help with your order? Contact us!>>
Add Bling Bow
Yes (7.99) No (0)
Add Name on Foot
Yes (9.99) No (0)
Name for Foot (5 letters max)
I need this by (min 3 wks):