I Heart Cheer - Mini make up special
BG-SPL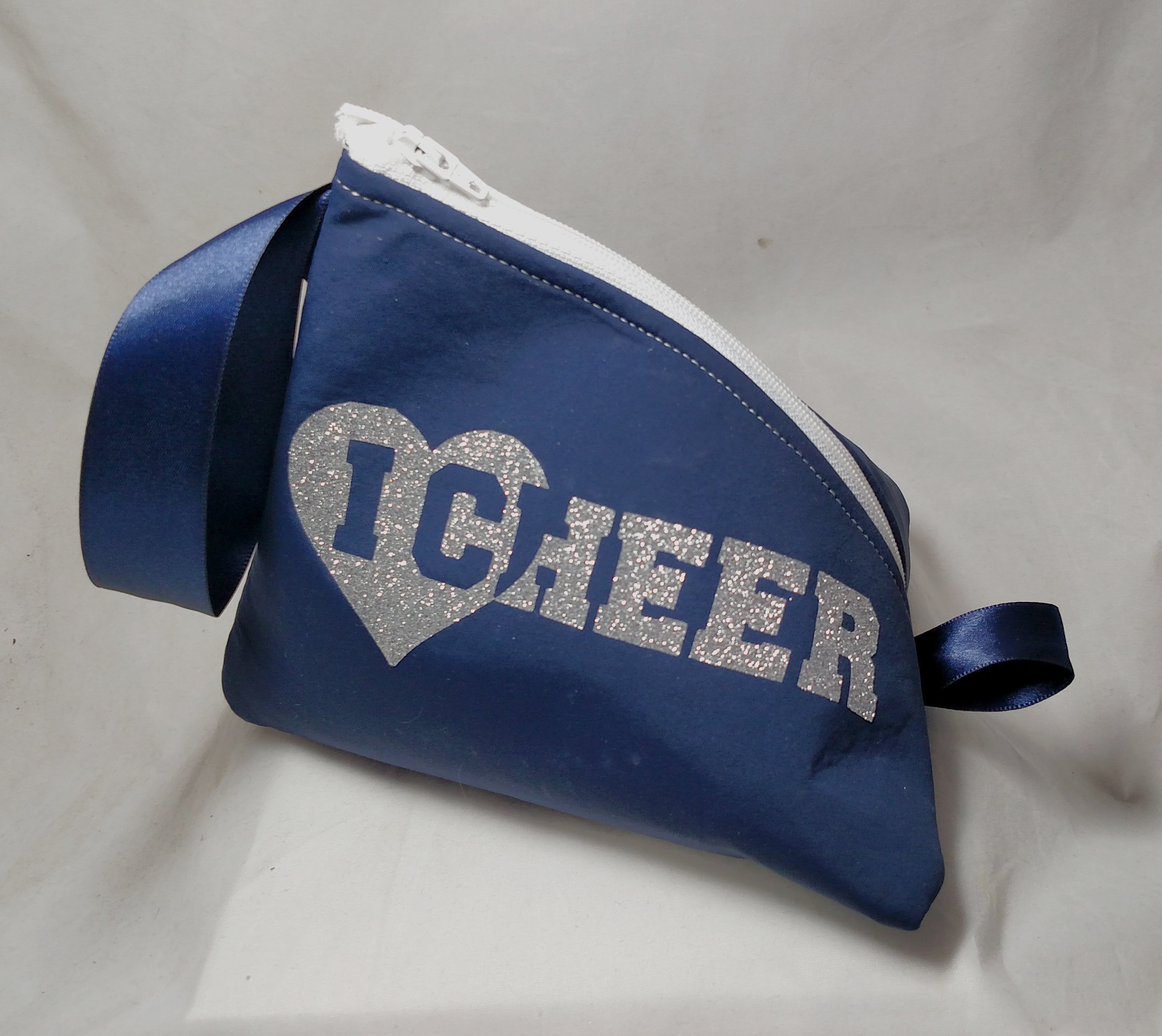 ON SALE NOW - REG $19.99 - on sale $14.99
A special mini version of our popular Grab & Go bags - this is a great accessory for cheer competitions, they hold all the essentials in every cheer make up kit. Featuring the "I Heart Cheer" in sparkling applique, this bag is sure to be a favorite!
Bag is completely washable (don't use dryer!)
Fully lined in coordinating color for "pop"
Comes in "cheer fabric" colors to match uniform
Bag keeps it's shape so it stands up on the counter.
Bag collapses to small size, won't take up room in bag at competitions.
HOW TO ORDER:
See options below
Select color bag outer / interior color,